NAPNES Long Term Care* The NAPNES Allied Health Professional (AHP)
Long-Term Care (LTC) Certification
The NAPNES LTC (Long Term Care) Certification Course is a comprehensive program covering the entire lifespan of individuals considered elderly and/or chronically ill. The program is a new certification for NAPNES and includes unlicensed assistive personnel (UAP) for the AHP LTC. Medical math is an integral component of this certification program.
NAPNES Approved for 35 CE Hours
The NAPNES Allied Health Professional (AHP) Long-Term Care (LTC) Certification
Includes all age groups with chronic illness because while the certification program and exam cover nursing care in geriatrics, the content also has a broader appeal for excellence in nursing care for all age groups with chronic illnesses. AHP LTC designation confirms to employers that the candidate is knowledgeable in long-term care and is engaged in skill-building.
The NAPNES AHP LTC course reviews or introduces participants to the concepts, skills, and techniques associated with geriatric and long-term care (LTC) nursing. The curriculum includes theory related to the nursing care of geriatric patients in order to provide a safe, clean, and comfortable environment for the LTC, chronically ill patient. The certification program includes a review of anatomy and physiology and therapeutic/modified diets for health needs.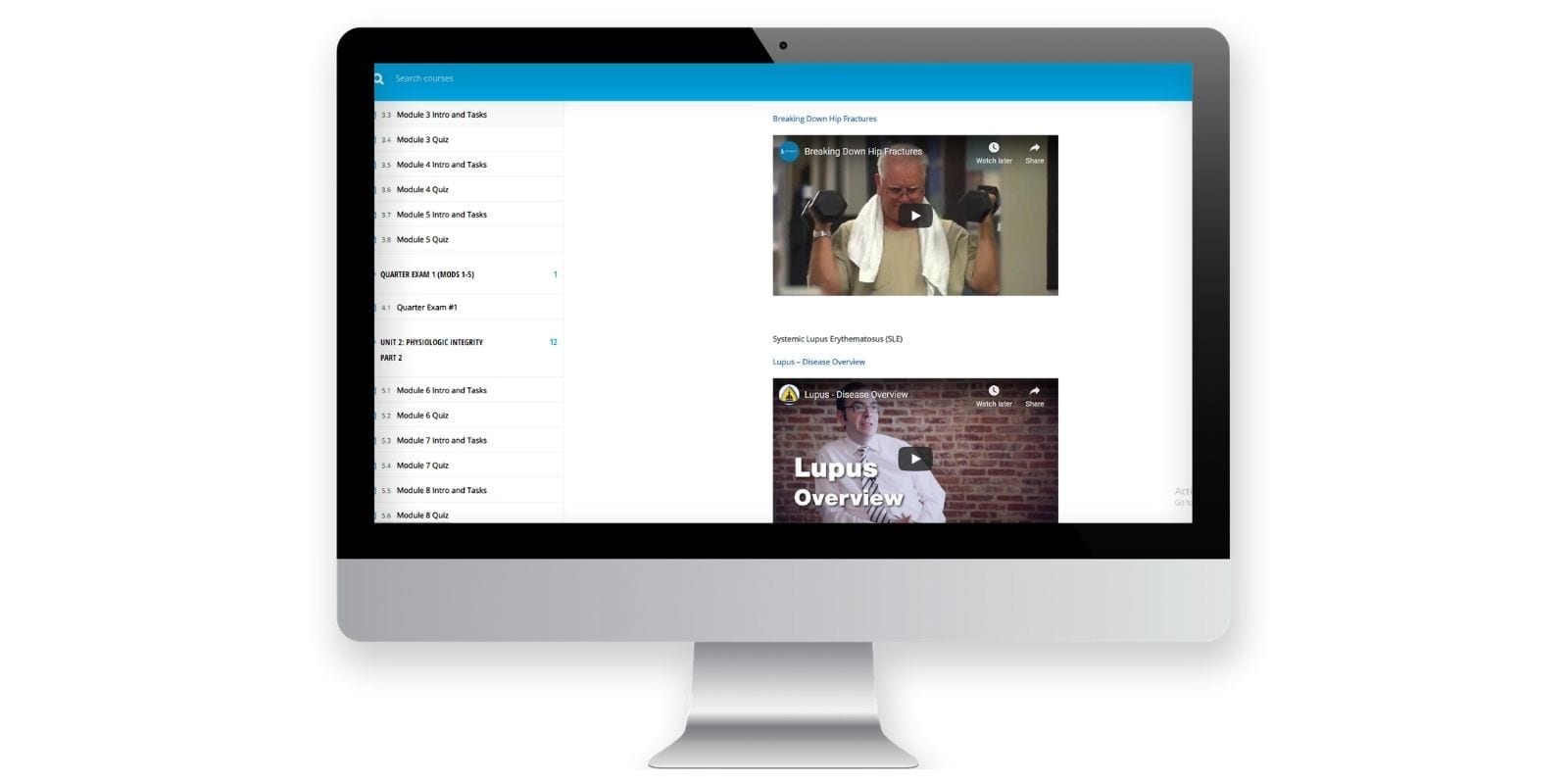 Course Features
Lectures

58

Quizzes

0

Duration

26 weeks

Skill level

All levels

Language

English

Students

35

Assessments

Yes
Start Here!

Important course information.

Study Skills

Review. This is optional - NOT required.

Module 1: Introduction

Chapters 1 and 2

Module 2: General Nursing Management

Chapter 3

Module 3: Musculoskeletal and Respiratory Systems

Chapters 4 and 5

Module 4: Circulatory and Hematologic Systems

Chapters 6 and 7

Module 5: Gastrointestinal System

Chapter 8

Quarter Exam 1 (Mods 1-5)

This exam covers Modules 1-5.

Module 6: Nervous System

Chapter 9

Module 7: Endocrine and Genitourinary Systems

Chapters 10 and 11

Module 8: Integumentary System and Sensory Disorders

Chapters 12 and 13

Module 9: Pharmacology

Chapter 14

Module 10: Physiologic Changes of Aging

Chapter 15

Module 11: Pediatric

Chapter 16

Quarter Exam 2 (Mods 6-11)

This exam covers Modules 6-11.

Module 12: Psychosocial Aspects and LTC Continuum

Chapter 17

Module 13: Communication

Chapter 18

Module 14: Cognitive and Emotional Considerations

Chapter 19

Quarter Exam 3 (Mods 12-14)

Module 15: Specialty Practice Issues

Chapters 20 and 21

Module 16: Leadership and Management

Chapters 22, 23 and 24

Quarter Exam 4 (Mods 15-16)

This exam covers modules 15-16.

Final Exam ( All Units)

This is a comprehensive exam that covers ALL chapters/modules in this course!