NAPNES IV Therapy Certification Course
NAPNES Long Term Care* The NAPNES Allied Health Professional (AHP)
Long-Term Care (LTC) Certification
Is a comprehensive program covering the entire lifespan of individuals considered elderly and/or chronically ill. The program is a new certification for NAPNES and includes unlicensed assistive personnel (UAP) for the AHP LTC. Medical math is an integral component of this certification program.
NAPNES Approved for 35 CE Hours
The NAPNES Allied Health Professional (AHP) Long-Term Care (LTC) Certification
Includes all age groups with chronic illness because while the certification program and exam cover nursing care in geriatrics, the content also has a broader appeal for excellence in nursing care for all age groups with chronic illnesses. AHP LTC designation confirms to employers that the candidate is knowledgeable in long-term care and is engaged in skill-building.
The AHP LTC course reviews or introduces participants to the concepts, skills, and techniques associated with geriatric and long-term care (LTC) nursing. The curriculum includes theory related to the nursing care of geriatric patients in order to provide a safe, clean, and comfortable environment for the LTC, chronically ill patient. The certification program includes a review of anatomy and physiology and therapeutic/modified diets for health needs.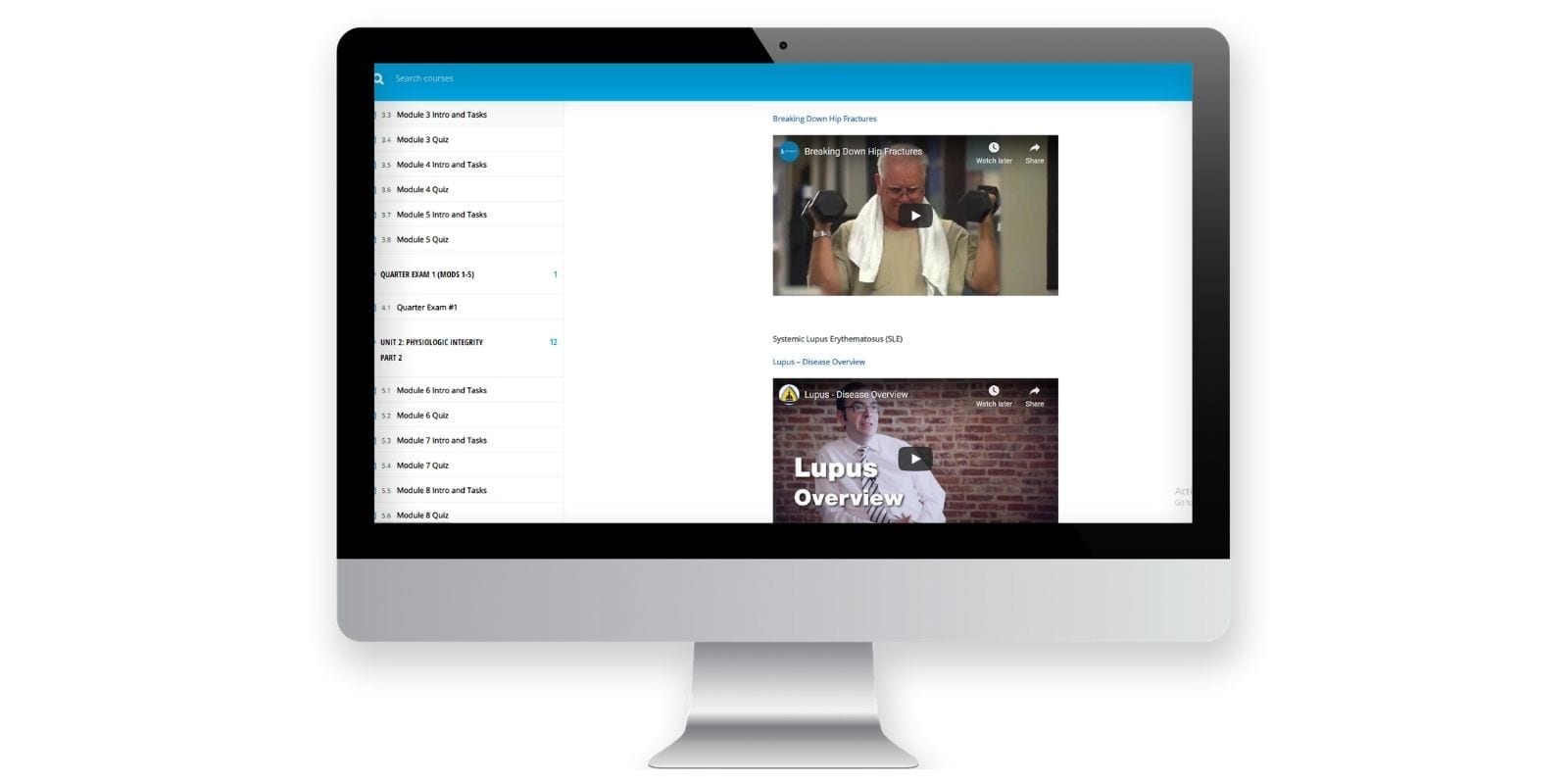 Course Features
Lectures

38

Quizzes

0

Skill level

The program is a new certification for NAPNES and includes unlicensed assistive personnel (UAP) for the AHP LTC. Medical math is an integral component of this certification program.

Language

English

Students

8

Assessments

Yes
Start Here!

Important course information.

Study Skills

Review. This is optional - NOT required.

Module 1: Introduction

CH1: Introduction to Intravenous Therapy

Module 2: Review of Anatomy and Physiology

CH2: Review of A&P

Quarter Exam #1

Covers Modules 1 and 2

Module 3: Asepsis

CH3: Review of Asepsis

Module 4: Equipment and Supplies

CH4: Basic Equipment and Supplies for Intravenous Therapy

Quarter Exam #2

Covers Modules 3 and 4

Module 5: Dosages and Calculations

CH5: Review of Dosage Calculations

Module 6: Foundations

CH6: Foundations of Intravenous Therapy

Quarter Exam #3

Covers Modules 5 and 6

Module 7: Pharmacology

CH7: Pharmacology Related to Intravenous Therapy

Module 8: IV Infusion

CH8: Starting an IV Infusion

Quarter Exam #4

Covers Modules 7 and 8

Final Course Exam

Covers ALL modules. Final practice exam before taking the actual certification exam. See instructions in Start Here on how to register for your certification exam!