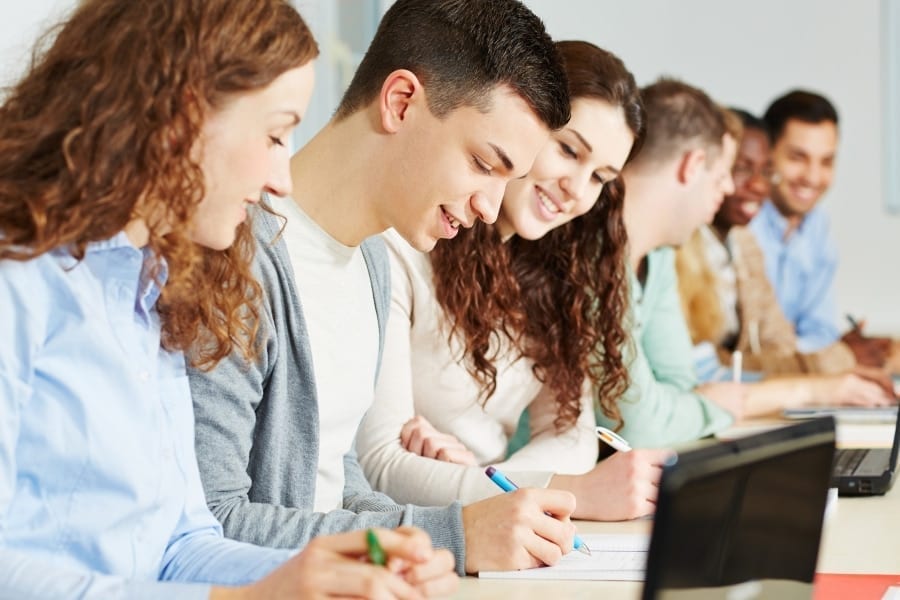 Getting Started with CLEP Tests
According to the College Board, CLEP credits are accepted by over 2,900 universities and tests are administered by over 1,800 testing centers in the US and beyond. It's no wonder more and more high school students, college students, non-traditional students, and military service members are taking CLEP tests each year.
But what are the logistics behind taking a CLEP test and earning college credit? How do you get started with the CLEP process?
From SpeedyPrep to you, here's everything you need to know about navigating the world of CLEP, from research to registration to taking the test itself. 
Research your institution's CLEP policies.
Educational institutions have varying policies on which (and how many) CLEP exams will be accepted for college credit—and in some cases, passing a CLEP test will exempt you from a required course, but you won't earn any college credit in the process. Before you register or take a CLEP test, do some research on your institution's CLEP policies by calling the Admissions office. To conduct an online search on CLEP policies for colleges and universities, use the College Board's  CLEP school policy search.
Schedule a test appointment.
While your CLEP exams help you earn college credits at the institution of your choice, CLEP tests are usually administered by testing centers that may or may not be directly affiliated with your institution. You'll need to find the nearest CLEP testing center in your area to register for a date and time to take your test.  You may register in person at the testing center or use the College Board's online registration portal to register.  Be sure to print the registration ticket and bring it with you to the exam.  The name on your ticket should be an exact match to the name on your driver's license*. This portal is also the place where you'll choose which institution your CLEP results will be sent to.
All CLEP tests have a standard $85, non-refundable exam fee (a drop in the bucket compared to what you'd pay to take a college course), and many testing centers require that you pay an additional administrative fee. Get in touch with your testing center to learn more about these fees so you're fully prepared for the CLEP experience.
*If you do not have a driver's license, the testing center can tell you what forms of ID to bring.  Parents or guardians of minors who are taking the CLEP should also ask the testing center what to bring for identification.
Gain access to study materials.
CLEP study guides and other related materials are crucial for your CLEP success and academic growth—after all, the whole point of CLEP is to reward students for effective self-learning and hard work. CLEP prep materials can help you learn course content faster and more thoroughly, understand the methods and formats of CLEP exams, and dramatically increase your chances of passing your exam.
There are potential consequences if you fail a CLEP exam—your money will not be refunded, and you might have to wait a period of three months or more until you can retake the exam. That's why you need the most effective CLEP study materials to help you ace your test, save time, and of course, save money.
That's where SpeedyPrep can help. With innovative and up-to-date CLEP study guides and a 100% Pass Guarantee, students can cut semesters off their degree completion and save thousands of dollars while learning more effectively and efficiently than ever before. Get started today with SpeedyPrep.