Corresponds to an introductory, one-semester course in microbiology. Tests for knowledge and understanding of bacteria, algae, fungi, protozoa, viruses, and their relationships with humans. Includes an introduction to microbiology; biology of microorganisms; control of microorganisms; disease and resistance; biology of infectious diseases; and environmental, food, and industrial microbiology. Assumes general knowledge of chemistry, as well as biology or anatomy and physiology.
This course can be used as a study resource or to earn college credit by passing a UExcel exam (multiple-choice examination).
Microbiology
Microbiology (from Greek μῑκρος, mīkros, "small"; βίος, bios, "life"; and -λογία, -logia) is the study of microorganisms, those being unicellular (single cell), multicellular (cell colony), or acellular (lacking cells).  Microbiology encompasses numerous sub-disciplines including virology, bacteriology, protistology, mycology, immunology, and parasitology.*
Our courses are always up to date in their content:
The course curriculum is presented in the same order as you would learn in a traditional college or university.
There are required textbooks for each course.
Quizzes, assignments, and exams are built into our online program.
The online program includes multi-media presentations and more to make learning fun.
All of our materials can be used multiple times for you to really learn the subject. You can retake the quizzes so you can master the material.
The course is graded. When you have completed the course and met the grade requirements, you know you are ready to take your exam or have mastered the content.
Microbiology Online Course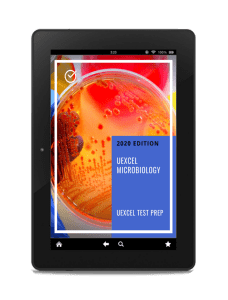 Course Features
Lectures

63

Quizzes

0

Duration

Lifetime access

Skill level

All levels

Students

319

Assessments

Yes