Corresponds to an introductory, two-semester sequence of courses in anatomy and physiology. The course covers knowledge and understanding of the integrative mechanisms that contribute to the functioning of the human body. Assumes familiarity with basic terms of biology and with concepts such as basic cell structure and function.
This course can be used as a study resource or to earn college credit by passing a UExcel exam (multiple-choice examination).
Anatomy & Physiology
Anatomy (Greek anatomē, 'dissection') is the branch of biology concerned with the study of the structure of organisms and their parts.  Anatomy is a branch of natural science which deals with the structural organization of living things. It is an old science, having its beginnings in prehistoric times.  Anatomy is inherently tied to developmental biology, embryology, comparative anatomy, evolutionary biology, and phylogeny, as these are the processes by which anatomy is generated, both over immediate and long-term timescales. Anatomy and physiology, which study the structure and function of organisms and their parts respectively, make a natural pair of related disciplines and are often studied together. Human anatomy is one of the essential basic sciences that are applied in medicine.*
Our courses are always up to date in their content:
The course curriculum is presented in the same order as you would learn in a traditional college or university.
There are required textbooks for each course.
Quizzes, assignments, and exams are built into our online program.
The online program includes multi-media presentations and more to make learning fun.
All of our materials can be used multiple times for you to really learn the subject. You can retake the quizzes so you can master the material.
The course is graded. When you have completed the course and met the grade requirements, you know you are ready to take your exam or have mastered the content.
Anatomy & Physiology Online Course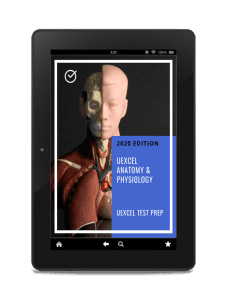 Course Features
Lectures

66

Quizzes

0

Duration

Lifetime access

Skill level

All levels

Students

236

Assessments

Self