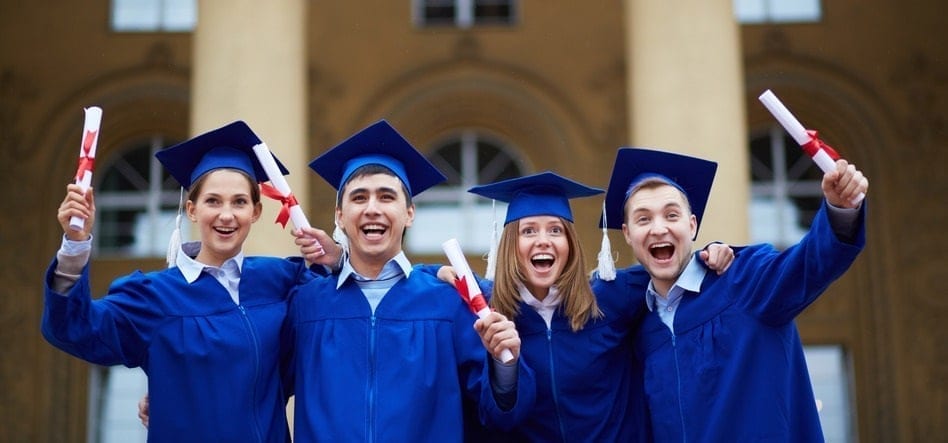 5 Reasons CLEP Tests Are Top Students' Secret Weapon
Top performing students have a secret… they're not using the same tools you are.
Many elite students are actually skipping traditional classes. Instead of sinking loads of money and valuable time into normal classes like everyone else, these world-class learners actually have found a way to skip to the final exam after studying on their own, in their own way.
CLEP tests (offered by the same institution that run the SAT and AP tests) essentially let students take 90 minute tests for less than $100.
Even better?  Each test is worth 3-12 real college credits.
After speaking with hundreds of successful CLEP testing students, I have isolated five common reasons that these performers prefer CLEP tests.
#1 Get College Credit
"I hadn't spoken Spanish in a long time and its not my native tongue but I still aced the test and can now get 12 college credits. Thank you so much." – Brett W.
Depending on the CLEP test, in-the-know students can get anywhere from 3 – 12 credits just by passing one 90 minute test!
(Before you get too excited, make sure your college will actually accept the CLEP transfer credit. Most colleges do, and you can check with your admissions office to be sure.)
#2 Skip A Painful Class
"I passed! I haven't taken a Math class in years, but with the help of SpeedyPrep I got a near perfect score. Thanks SpeedyPrep." – Hannah H.
Top-performing students don't like to waste their time and energy on classes where the teaching style doesn't match their learning style or interests.
Instead, they use CLEP tests to study on their own and skip the class.
#3 Graduate On Time
"I passed American Government for 3 credits and Analyzing and Interpreting Literature 6 credits each all within 3 weeks. In doing so I have completed my BA." – Alexandra H.
Did you know the average college student today takes more than six years to graduate?
Elite college students don't want to lose that much of their lives to college, so they leverage CLEP tests to graduate on time… or even early.
#4 Save Study Time
"Awesome site, could not have passed without it! I literally signed up, studied all night, took the test in the morning and passed." – Matt R.
While Matt is one of maybe 1% of students who can actually pull off a CLEP test in one night of studying, he is completely correct that CLEP exams can save students lots of time.
Most of our students are ready for a test in 2-4 weeks of studying 2 hours a day – less than a fraction of the time needed for a normal class.
#5 Learn More Effectively
"I will recommend this to everyone I know who needs to pass a CLEP exam. The repetitiveness of SpeedyPrep is great for learning effectively." – Anthony N.
Because CLEP tests essentially let students shortcut to the final exam, each student is able to prepare in the way best suited to their learning habits.
High performing students use everything from textbooks and handwritten notes to mobile-friendly practice questions. It just depends on which learning method works best for the individual student.
Can CLEP tests do all of this for your college career?